Test
Experimenting with Radicchio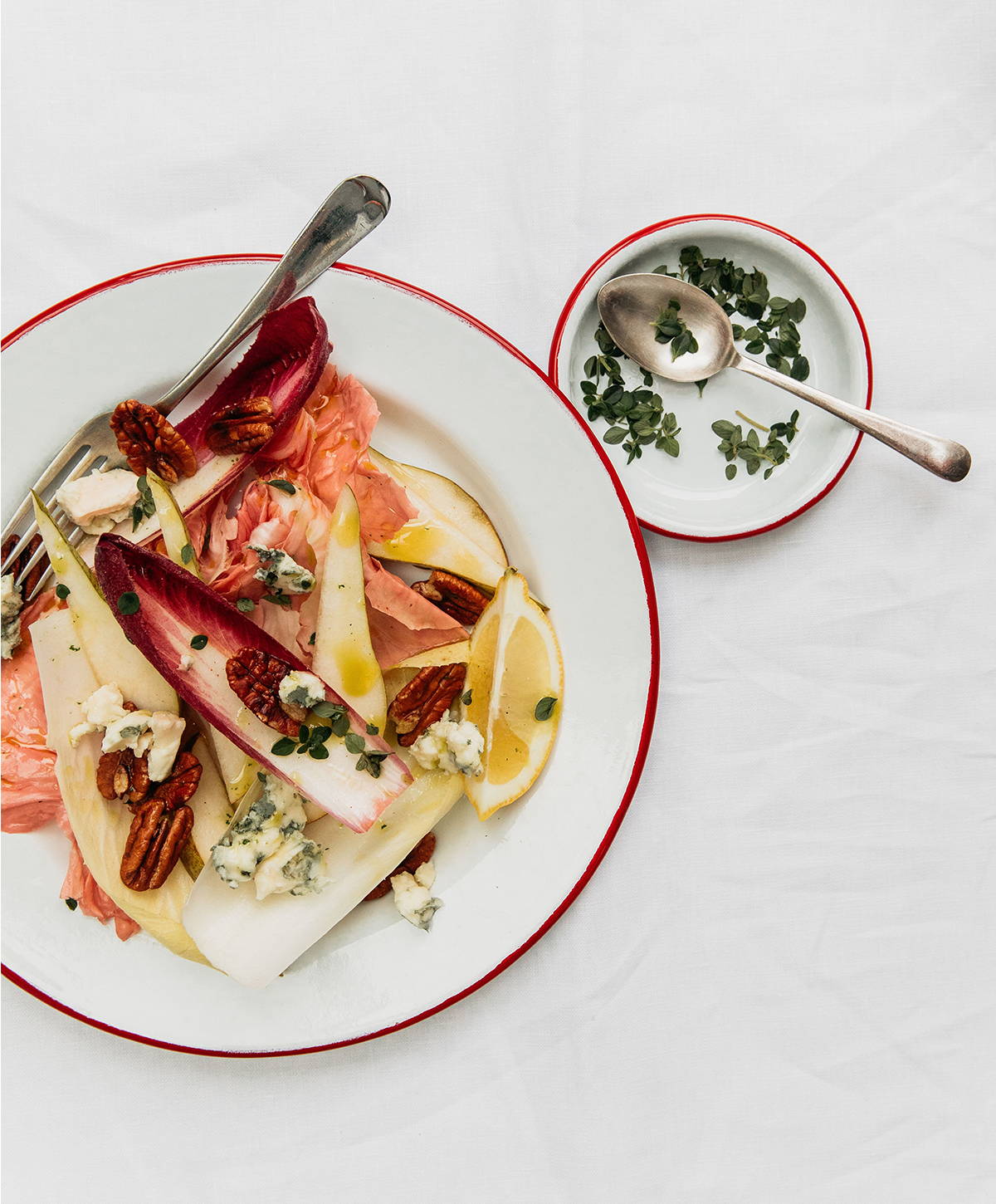 Available all year round, the leaf itself is ruby red with white-veined leaves where the colour intensifies once the weather gets cold. 
 When purchasing, it's worth being aware that very small heads are less fresh and should be avoided. It is also a vegetable that does not like to become wet, so it needs to be wrapped in a paper towel before being placed in a bag and kept cool in the fridge. Similar to the shape of a lettuce heart, radicchio will last longer than most salad greens. 
 Harness the bitter and spicy taste of radicchio with sweet and/or salty flavours. Try this recipe from Photographer and Chef, Holly Wulf Peterson of Rye London, who uses pears and roquefort cheese to balance.

RADICCHIO, PEAR, ROQUEFORT, AND TOASTED PECAN SALAD, WITH LEMON THYME OIL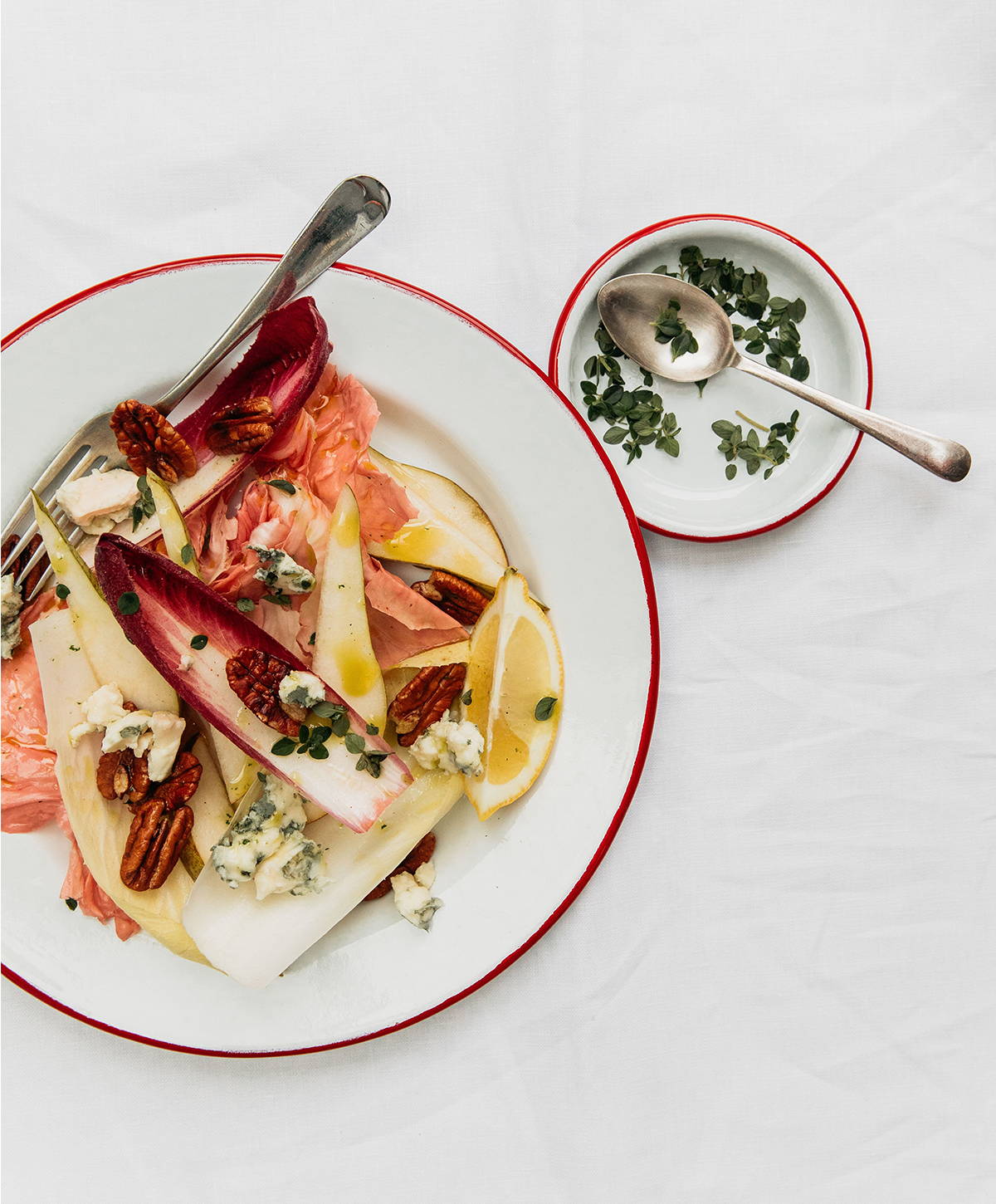 SERVES: 4 AS A SIDE OR STARTER
INGREDIENTS
•​​ 100g walnuts 
•​​ 1 bunch pink radicchio 
•​​ 1 small chicory head 
•​​ 1 small radicchio 
•​​ 3 pears 
•​​ 100g roquefort cheese 
For the thyme oil: 
•​​ 1 small bunch lemon thyme 
•​​ 200ml good quality olive oil 
To Serve: 
•​​ Lemon wedges, 
•​​ Fresh thyme leaves 
•​​ Olive oil 

Begin by blanching the lemon thyme bunch in boiling water for 10 seconds, then plunge into cold iced water to stop the cooking process. This helps the herbs keep their vibrant green colour. Dry the herbs, pick the leaves as best you can, and add to a food processor, adding the oil as the machine is turning. Once fully blended, sieve into a bottle and set aside in the fridge. 
Toast the walnuts for 2-3 minutes in a frying pan to release their natural oils, and transfer to a plate to cool. 
Wash the leaves, remove the stalks and pick away the individual leaves onto a large serving plate. 
Slice the pear into quarters, remove the core, and slice lengthways. Pick a few leaves from any remaining thyme. 
Top the salad leaves with the sliced pear and walnuts, and then crumble over the roquefort cheese. Drizzle with a good glug of olive oil, and then sparingly with the thyme oil. 
Toss everything together and serve immediately with lemon wedges on the side.