Pie Dish
The Falcon Enamelware Pie Dishes and Pie Set are the original and most iconic products in our collection. With a timeless design and available in 4 colours (White with Blue Rim, Pillarbox Red, Pigeon Grey and Coal Black), the Pie Dishes and Pie Set make a beautiful addition to any budding chefs' kitchen.
Featured Products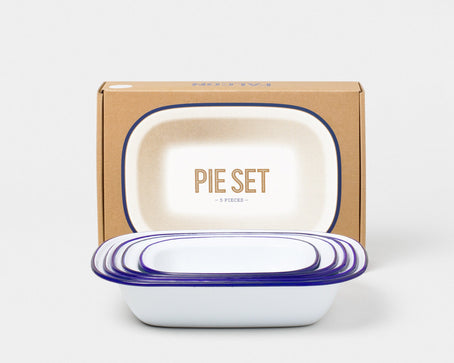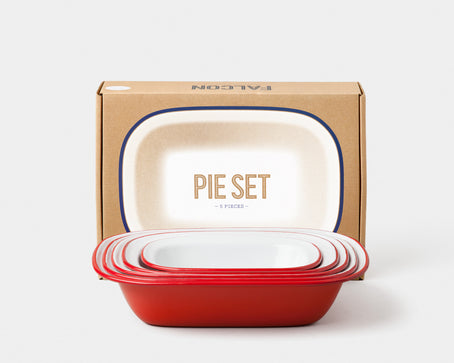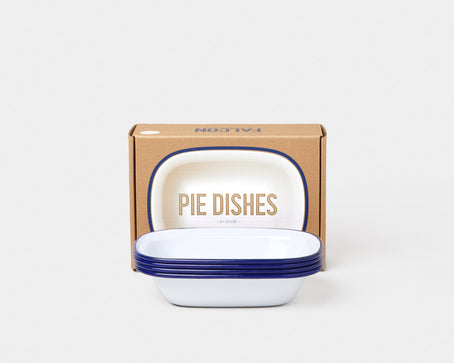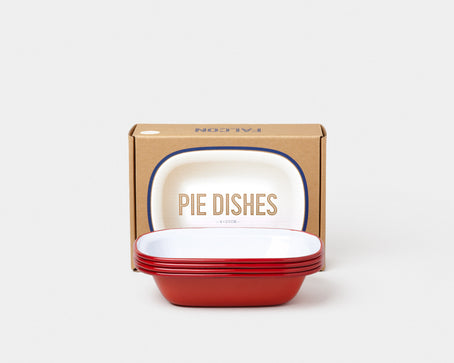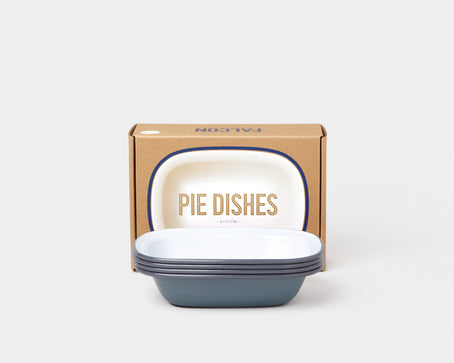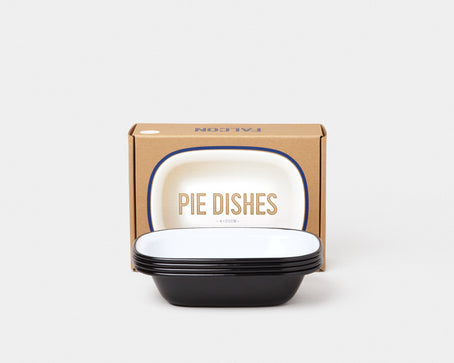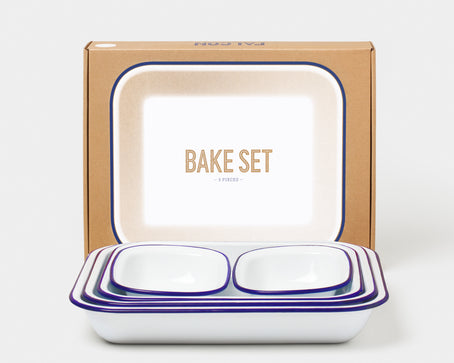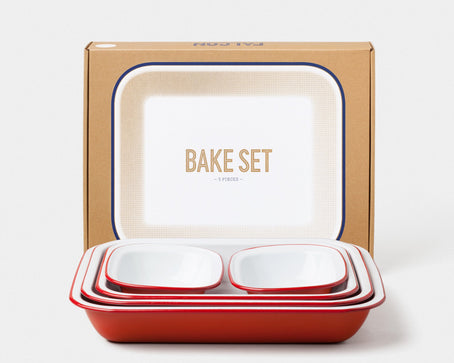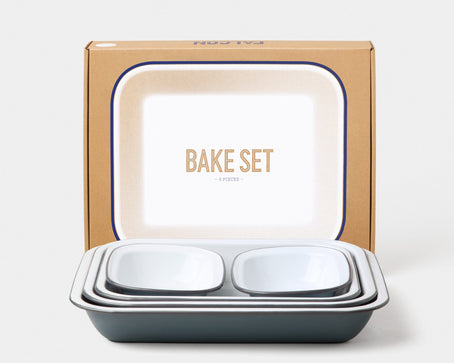 The enamel Pie Dishes are great for making individual servings or side dishes. The set contains 4 pie dishes, with the dimensions 20cm x 14.5cm x 4.5cm.
The enamel Pie Set is the perfect set for those that love to entertain. The set contains 5 pie dishes of the following sizes; 1 x 30cm pie dish, 1 x 28cm pie dish, 1 x 26cm pie dish, 1 x 24cm pie dish and 1 x 20cm pie dish, ensuring that you have the correct size dish for any recipe to feed any number of guests. All of the dishes stack neatly together, optimising space in even the smallest of kitchens.
A good pie dish is vital for a well-baked pie, as they help ensure that the pie bakes evenly, at the exact time your recipe states. One of the most difficult elements of baking a pie is achieving a crisp bottom crust, as fillings often make it soggy.
By using a pie dish with a steel core, the heat is conducted rapidly, which ensures a crispy and well-cooked even bottom crust. A hearty, home cooked pie also requires a sturdy and reliable pie dish. With an unbreakable steel core, you can be confident that your Falcon Enamelware Pie Dishes will last many years of use.
All of our enamel pie dishes are freezer friendly and oven safe up to 270 degrees Celsius. Making them perfect for cooks that like to prepare their feasts in advance, as they can be taken straight out of the freezer and put into the oven, without the fear of cracking or breaking.
Further Reading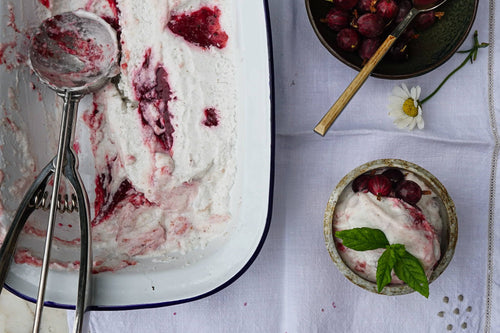 11 August 20
HEATWAVE ACTIVITY "This is a brilliant, seasonal and easy recipe. Gooseberries are a forgotten and such an underrated ingredient. So delicious when made right and perfect as a not too sweet jam ripple in this...
Read more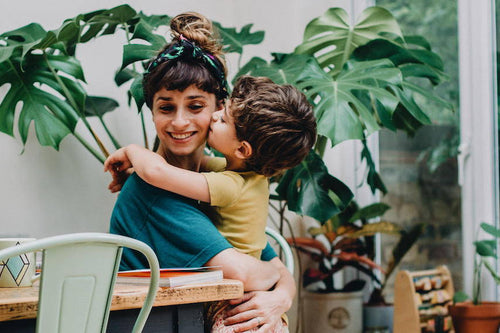 04 June 21
SLOW FAMILY LIVING If you're looking for tips for living low waste as a family then look no further than Emma at Mamalina who has created a beautifully like-minded community through blogging and social media....
Read more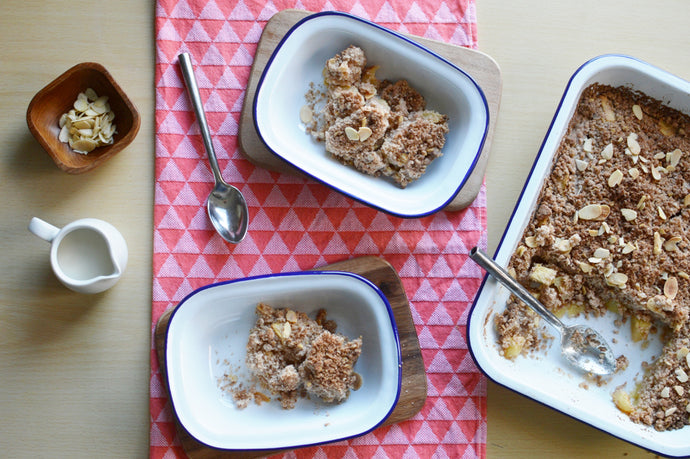 Alternative Uses
The use of our enamelware Pie Dishes and Pie Set extends far beyond just baking pies in them. The 20cm Pie dishes are the perfect size for storing leftover food in the fridge, making a great alternative to plastic containers. They are also great for serving side dishes at a dinner party.
The larger pie dishes in the pie set are ideal for baking a variety of puddings and Crumbles, and can even be used for homemade icecream. Below is an example of a delicious 'No Churn Gooseberry, Thyme, Coconut Ice Cream', which can be frozen and served straight from our enamel pie dishes.