Picnic Plates
Picnic Plates for alfresco dining
For outdoor living during the warmer months of the year our enamel dinner plates can be stacked together and packed away into a picnic basket. Picnics provide the perfect opportunity to meet with close friends and family over good food whilst enjoying the great outdoors. And as W. Somerset Maugham acknowledged 'There are few things so pleasant as a picnic eaten in perfect comfort'. This is a luxury that the sturdy, yet elegant Plate Set bring to any picnic setting with the durable nature of the plates ensuring that they are ideal for transporting on long camping trips, up a mountain or to picnics in the park.

Additionally, cooking on gas stoves whilst camping can cause difficulties when using plastic camping gear. Our enamelware picnic plates can withstand temperatures of up to 270 degrees Celsius. Unlike the plastic alternatives, enamel picnic plates can be used for heating and serving.
Featured Products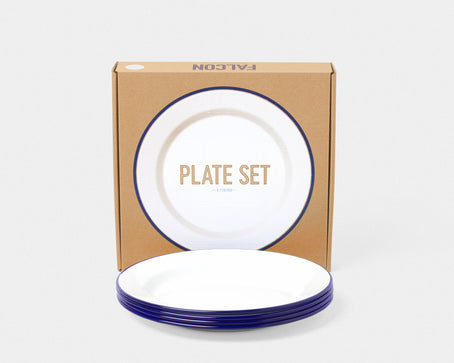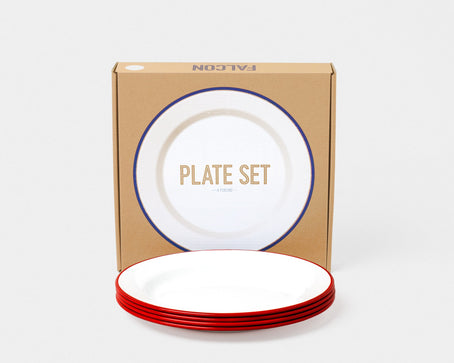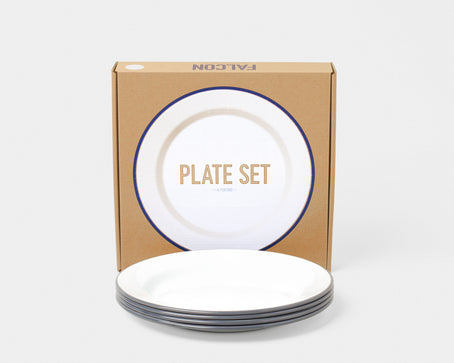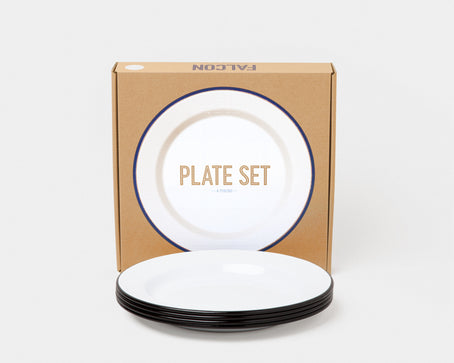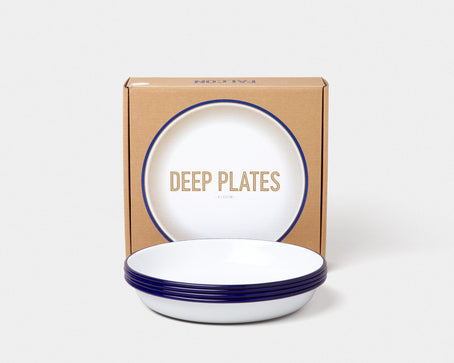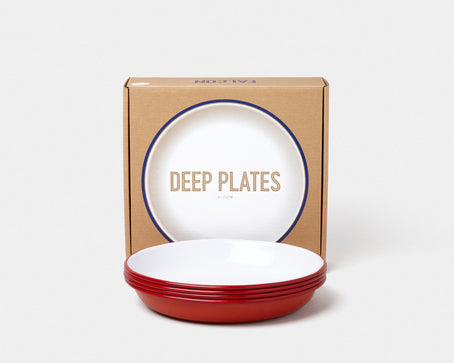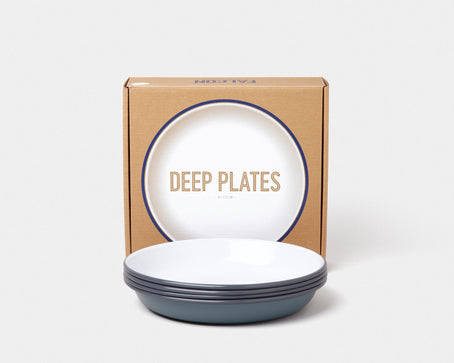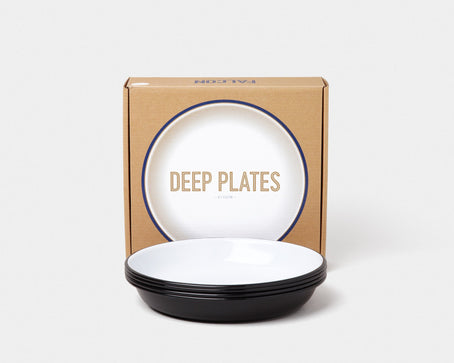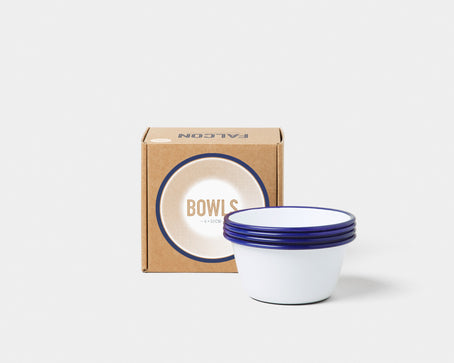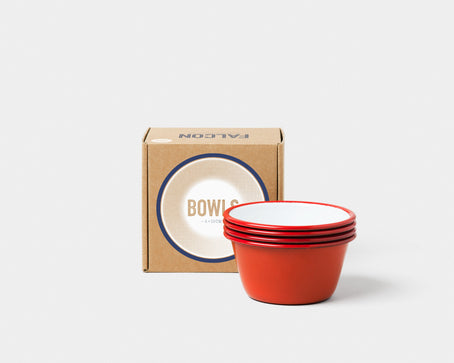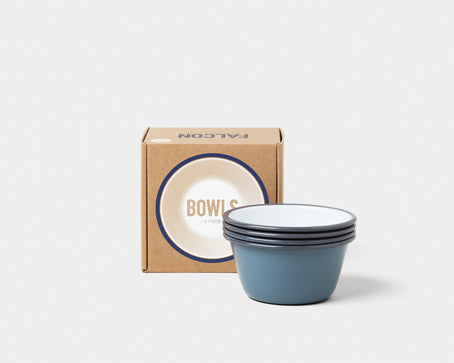 Picnicware is often created as disposable, single use items. However, if you are trying to reduce the waste created from your summer BBQs and camping trips, investing in an enamel picnic plate set is a great way to start. Our colourful plates are extremely durable and will last many years of outdoor adventures. Here is why enamelware will make a great addition to your picnic basket or camping backpack.
The material
The main benefits of enamelware lie in its durability, style, and heat-resistance. An enamel camping dinner set can withstand many bumps due to its unbreakable steel core. In the event of your enamelware chipping when dropped, it remains safe to use as all the materials in our products are non-toxic.  Additionally, our picnic tableware can withstand very high and low temperatures. Each camping plate and bowl is oven-safe up to 270 degrees Celsius as well as being freezer friendly.
The colours
Our picnic tableware come in our core range of 4 colours; White with Blue Rim, Pigeon Grey, Coal Black and Pillarbox Red. The range of colours allow you to add personality to your picnic plates set and ensure they are a stylish addition to any outdoor dining experience.
Lightweight
Being able to travel long distances with your picnicware without it weighing you down is essential when choosing the right camping plates, mugs and bowls. Enamel is a lightweight material, making it appealing for on-the-go use. Our plate set, which includes 4 enamel camping plates, only weighs 1kg.
Versatility
Enamelware is made by fusing glass particles with steel, making them good heat conductors. Additionally, they are freezer friendly. Our enamel picnic dinner set can be used to prepare, cook and serve food, reducing the amount of kitchenware you have to take on your next adventure.
Stackable
Another notable feature of enamel picnic plates is that they are designed to fit flush inside each other. This aspect makes them excellent for minimising the amount of space they use in your backpack, picnic bag or cupboards.
How to take care of your enamel outdoor dinnerware set?
The following guide explains how to maintain your enamel picnic plates and extend its lifespan:
Keep your enamel kitchenware as clean as possibleDo not use serrated knives on your platesAvoid using abrasive cleaners as these can damage the surface of the enamel kitchenware.
How to clean enamel picnic tableware?
Use a scratch-proof sponge, brush or wooden spoon to remove any stubborn stains and food from your outdoor dinner set.A mixture of lemon juice and salt is brilliant at removing stains.